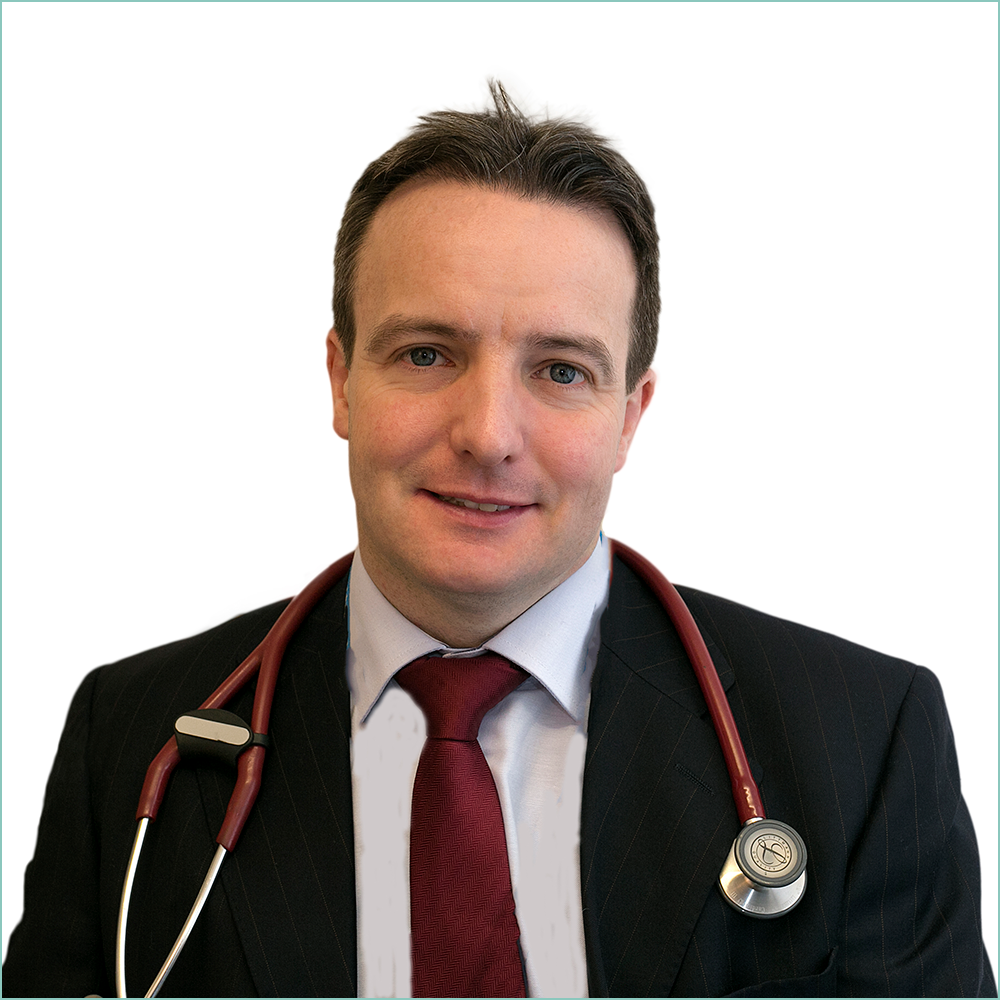 PROFESSOR MARK WALSH, CARDIOLOGIST & HEART RHYTHM SPECIALIST
Professor Walsh is a cardiologist with an interest in electrophysiology and inherited cardiac conditions. He trained in cardiology in Toronto and did his electrophysiology training in Cincinnati. After spending 6 years as a consultant in Bristol, Mark is now based in Dublin.
In addition to his post at CHI Crumlin and the Mater Hospital, Professor Walsh is also available in Blackrock Clinic on a regular basis to see patients for all types of ablations. Given his interest in sport, he am also interested in screening athletes for any conditions that may predispose to sudden arrhythmic death syndrome. In his personal time, Professor Walsh has a keen interest in tennis, rugby and mountain biking.
PROFESSIONAL QUALIFICATIONS
MB, BCh, BAO 1999
National University of Ireland, Dublin
MRCPI 2003
Royal College of Physicians of Ireland
MRCPCH (Lon), ECFMG 2004
Heart Rhythm Society
American Heart Association
We are very pleased that he has treated our son successfully. He was caring, kind and very professional. My son can live his life without medication. What a gift. Thank you.
Fantastic, very helpful, compassionate and went above and beyond care. Making us feel important and at ease. Thank you for everything.
We are very pleased with the treatment we received. Very attentive and supportive. Thank you!
Very kind and explained everything engaged with my daughter clearly, very friendly.
Professional, considerate service. Provides real confidence that you're in good hands.
Clarity of Consultation
100%
Interpersonal Skills
100%
Patient Understanding
100%
* Results from the GMC revalidation process.
SPECIAL CLINICAL INTERESTS
● Ablation of cardiac arrhythmias
● Congenital cardiology / ablations
● Atrial fibrillation
● Wolff-Parkinson-White Syndrome
● Pacemakers, Pacemaker Lead Extraction
● Sudden Arrhythmic Death Syndrome
● Inherited Cardiac Conditions
● Evaluation of Syncope
● Postural Orthostatic Tachycardia Syndrome (POTS)
Catheter ablation, inherited cardiac conditions.